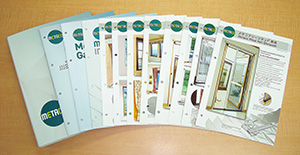 Our mission is to ensure worldwide customer satisfaction creating products that can always be appraised as 'first-rate'. We strive to offer assured quality and reliable products through our consistent management from development, manufacturing, to sales.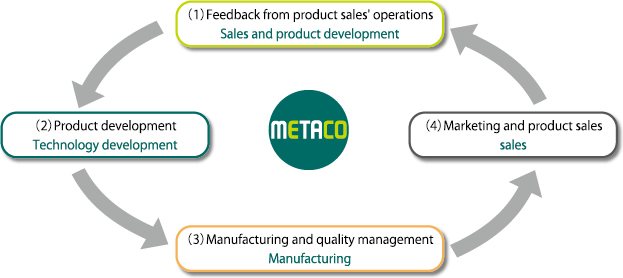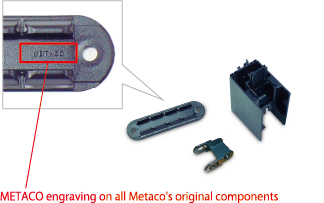 Metaco's Cycle of Production Operations
The cycle of production operations supports the Metaco Brand, and creates the firs-rate products. In accomplishing the creation of first-rate products, we self-plan and develop our manufacturing equipment and toolings, and we constantly endeavor to enhance our products and manufacturing quality. We always pursue originality in our products, and thus we have succeeded in obtaining several patents.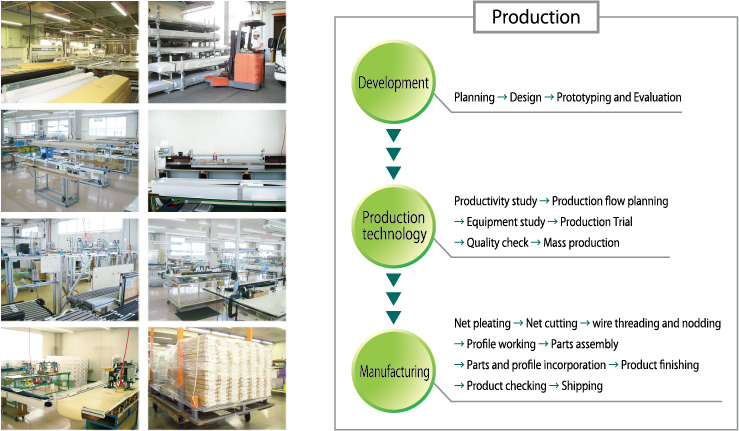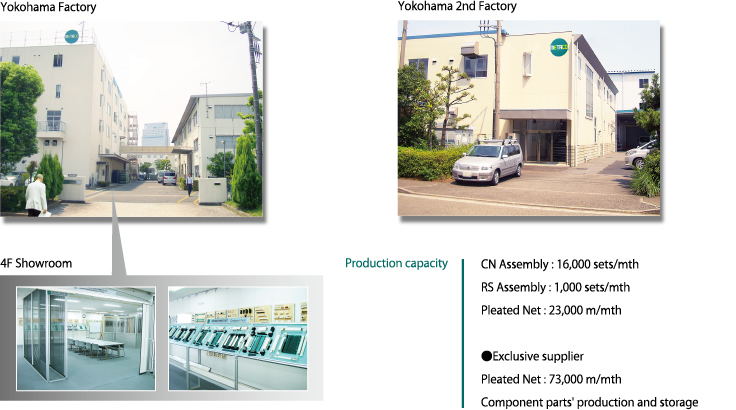 Our product line for pleated retractable insect screens are; Caterpillar Net 2, Zipooh, Shinpooh, Onpooh, Pleat Net Side Fix, Pleat Net Front Fix, and for roll type retractable insect screens are; Senpooh and Tenpooh, a total of 8 models. We can also act as your OEM manufacturer.

All of our products are unique and applied for patents. A License is required for the assembly, sale and use of our products (domestic and international).